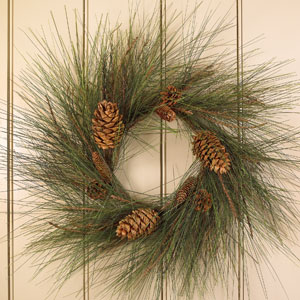 30" Pine Mountain Wreath ON SALE!!
Item Number: 55991
SALE! If you want a realistic looking wreath for a protected door, this is it! This is very big, realistic-looking long needle pine wreath is beautiful! Full of long needle pine and pine cones, it will look great on just about any wall or protected door.
This is an oversized item and cannot be placed on an express order.
Meaures: 30" Diam.
$65.00 $39.99
Product in stock