Click here to see all Web Specials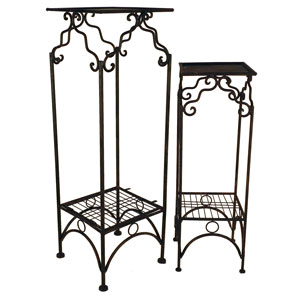 Square Planter Stands Set/2 ON SALE!!
Item Number: 25768
SALE! 40% OFF!! These two plant stands have an aged metal finish and are perfect for plants or other home decor items. Sold as a set of two.
Measures: Sm.: 9.5" x 28.5"H x 9.5", Lg.: 11.5" x 36.5"H x 11.5"
An additional $15.00 will be added for shipping.
This is an oversized item and cannot be placed on an express order.
$199.00 $119.00
Product in stock
All Web Special Sales Are Final!