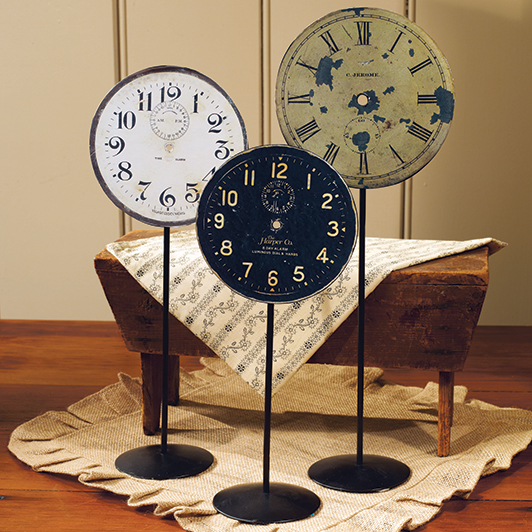 Ol' Clock Face Pedestals Set/3
Item Number: 91774
These Clock Face Pedestals come in a Set of Three and are made of metal with aged looking clock faces. These will add the perfect accent to your décor.
This is an oversized item and cannot be placed on an express order
Measures: Small 13.5" Medium 15.5" Large 17.75"
$45.00
Product in stock