Directions & Store Hours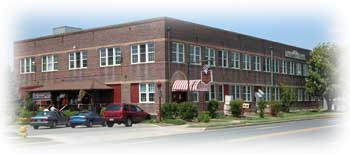 Have you ever visited our store? If not, you're missing out on a wonderfully wild experience! With over 21,000 square feet of retail space, we're more than just a country store. In fact, customers travel from all over the United States to spend the day with us. Many families make a weekend of going to the beach
(Ocean City, MD)
and visiting our store. Get a group together and come visit us – we have earned our reputation that The Country House is 'Worth The Trip'! We are located only 30 miles from Ocean City, Maryland which offers beautiful beaches, offshore fishing and numerous golf courses.
For information on Maryland's beautiful Eastern Shore, please call the Wicomico County Tourism office at 410-548-4914, or visit their web site at
http://www.wicomicotourism.org
.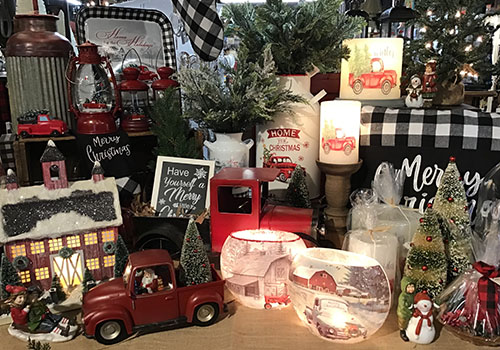 We began the countdown to our annual visit from Ol' St. Nick with a very successful Black Friday and Black Saturday here at The Country House. It's an exciting and festive time of the year for not only our guests, but also our employees. While we miss our flip-flops, we also enjoy the excitement and joy of the season! From quilts to potpourri we have a huge variety of great new items to get your home ready for the holiday season. New Christmas items are arriving daily - just in time to prepare for that magical time of year!
The store carries a great variety of country and primitive items that have become customer favorites throughout the years, with new and updated versions arriving each season. But we have also brought in lots of new vendors whose products have helped to give The Country House a more diversified selection...'Something for Everyone'!
Be sure to visit our linen areas - gray is this season's hot new color and we have quite a bit to choose from. Also extremely popular is the Red Truck linen collection particularly for the Christmas season. Get yours now before we sell out.
Our Simply Southern collection is probably one of the most extensive around and is constantly being updated. Sherpas are the hot new trend and we have a wide variety. We also carry men's and youth sizes! Among the Simply Southern 'extras' we carry are phone sleeves, car coasters, beverage holders, lanyards, cell phone accessories, security wallets, duffle bags, backpacks, lunch bags, pedicure sets and hair accessories. Not to mention - jeans, sweaters and shirts!!
Sentiment signs - another great gift idea for relatives, friends, teachers! Some will touch your heart, some will make you laugh out loud. Our selection is very extensive and we're sure you will find just what you're looking for. New this year - skinny signs carrying perfect sentiments! They can be used either as shelf sitters or be hung. Their expressions are priceless!
For the 'Country' lover, we carry handmade American small pieces, including Bread Boxes. Also in are Tobacco baskets in varying sizes in both the weathered finish and white - ideal for your decorating needs and useful also.
New this year - topsy, turvey umbrellas. You've seen them demonstrated on TV - get them here!
Also new: Anti-theft purses, wallets and accessories - many styles and colors to choose from.
Buddy By The Sea sweatshirts are very popular with lots of colors and designs to choose from! Not to mention, you will be donating to a great cause with every purchase.
Our store hours are Monday through Saturday, 10 am to 5 pm.
As always, our Outlet is open on Saturdays from 10 am to 5 pm. It's full of bargains you don't want to miss!
Thank you for being such loyal customers and for all the wonderful comments and great reviews we receive on Facebook, Instagram, Google and Trip Advisor!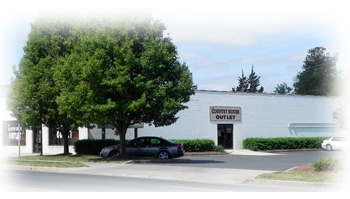 Just across the parking lot from our main store, you'll find bargains galore! From overstock items to slightly damaged goods, we've gathered great values to fill our 5,000 square-foot outlet! Open Saturdays, 10 am to 5 pm, you won't want to miss our outlet.
(During July-August our outlet is open additional days. Please call 410-749-1959 for summer hours.)

Our regular store hours are Monday through Saturday from 10am to 5pm. We are closed on Sunday.
December 24th (Christmas Eve), We are open 10am to 3pm.
December 31st (New Year's Eve), We are open 10am to 3pm.
We are closed on the following holidays:
• New Year's Day
• Memorial Day
• July 4th
• Labor Day
• Thanksgiving
• December 25 & 26
We have winter hours January - Mid March. Please call for hours.

Our store is located at:
805 East Main Street, Salisbury, MD 21804
Get Driving Directions from other locations:
Enter starting address: