Directions & Store Hours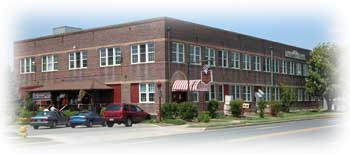 Have you ever visited our store? If not, you're missing out on a wonderfully wild experience! With over 21,000 square feet of retail space, we're more than just a country store. In fact, customers travel from all over the United States to spend the day with us. Many families make a weekend of going to the beach
(Ocean City, MD)
and visiting our store. Get a group together and come visit us – we have earned our reputation that The Country House is 'Worth The Trip'!
For information on Maryland's beautiful Eastern Shore, please call the Wicomico County Tourism office at 410-548-4914, or visit their web site at
http://www.wicomicotourism.org
.
We are located only 30 miles from Ocean City, Maryland which offers beautiful beaches, offshore fishing and numerous golf courses.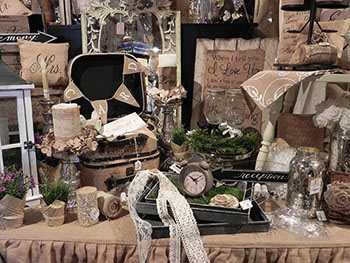 Now that Spring has finally arrived (you'd never know it by the weather), w
e're busy bringing it to life with over five hundred new items that we have designed and produced for the Country House Collection, in addition to the many new items arriving daily in the store! Not only do we have your country favorites, but also women's apparel and accessories, box signs for every occasion and to express any sentiment, and our newest favorite - Fairyland! With lots of components, you'll be able to design your own fantasy land or duplicate designs already created.
BE INSPIRED! With the upcoming wedding season rapidly approaching, we are prepared! Burlap is such a great trend for weddings and our designs will be sure to help you make that special occasion a memorable one.
We hope you'll visit us on the web: www.thecountryhouse.com and that you'll stop in and see us here at the store while in the area or on your way to the beach!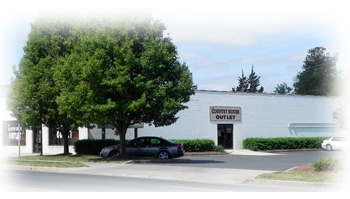 Just across the parking lot from our main store, you'll find bargains galore! From overstock items to slightly damaged goods, we've gathered great values to fill this 5,000 square-foot outlet! Open Saturdays from 10-5, you won't want to miss our outlet. (During July & August our outlet is open Fridays & Saturdays. Please call 410-749-1959 for summer hours.)

The Country House Main Store is open Monday through Saturday 10 a.m. to 5 p.m. We are closed on Sundays.
The Country House Outlet Store is open Saturdays from 10 a.m. to 5 p.m.
We are closed on the following holidays:
• New Year's Day
• Memorial Day
• July 4th
• Labor Day
• Thanksgiving
• December 25

Our store is located at:
805 East Main Street, Salisbury, MD 21804
Get Driving Directions from other locations:
Enter starting address: