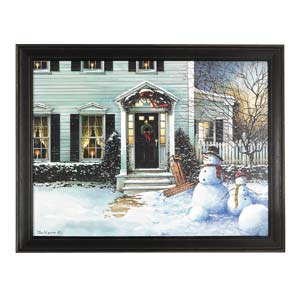 Winter Welcome Print
Item Number: 90988
Looks like everyone is settled in for the evening and the house is all decorated for Christmas! Even the snowmen are ready. Under glass and framed in black.
This is an oversized item and cannot be placed on an express order.
Measures: 27" x 21"
$89.00 $69.00
Product in stock