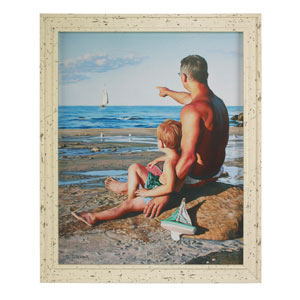 Me and My Dad Print ON SALE!!
Item Number: 20828
SALE!! OVER 45% OFF!! Looks as if this little boy has enjoyed a fun day at the beach with his daddy. Resting in the sand, they notice a sailboat in the distance. This print has a textured finish (acrylic overlay) and has an aged ivory frame.
Measures: 18.5x22.5"
This is an oversized item and cannot be placed on an express order.
$79.00 $39.99
Product in stock